Our warehouses
Ideally located in the immediate vicinity of the A3, A4 and A555 motorways and the Cologne-Bonn airport, we keep over 20,000 items in stock for you in our central, EDP-supported spare parts warehouse on an area of more than 2000 m2.
The central administration, i.e. order processing, purchasing, marketing, service and QA, is integrated in the warehouse building. Your advantage: Same day order processing and dispatch – 98% of the ordered articles can be dispatched directly on the same day.
Large parts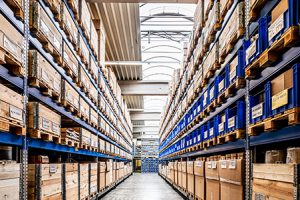 Our central warehouse is divided into small parts and pallet warehouses in order to optimise the use of paths.
Targeted agreements and coordination with our suppliers guarantee a fast replenishment of our warehouse so that a high level of service and an efficient filling rate are achieved. This serves above all to optimise freight costs. Targeted agreements with our forwarding agents ensure fast and reliable deliveries. To this end, we stock over 5,000 items in our large parts warehouse.
Small parts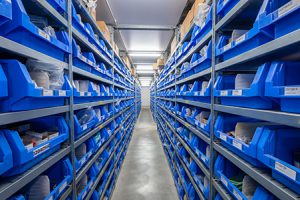 The possibility of stock and rush orders helps our customers to keep their spare parts inventory low and thus optimize their costs. To this end, we stock over 11,000 items in our small parts warehouse.
Quality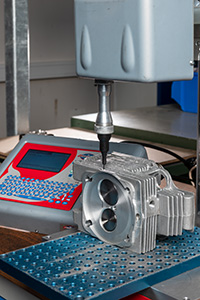 The entire warehousing system is subject to continuous quality control by our quality assurance officer in compliance with ISO 9001-2015.To ensure traceability and traceability of each individual spare part, they are marked accordingly and provided with an encrypted alphanumeric marking.
Air and sea freight packaging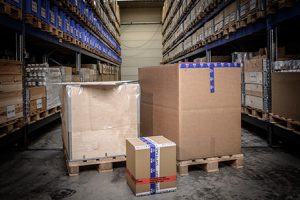 Our special packaging for air and sea freight enables us to preserve the contents of the packaging for any climatic conditions in the recipient country and according to individual customer requirements.
Customer-related packaging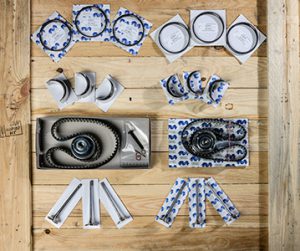 Depending on the customer's requirements, the parts are packaged neutrally, in GMC packaging or in the customer's own packaging.
About the GMC
Document download
Here you can download our brochure and documents for processing your orders and complaints, or browse through our brochure.