We are manufacturer and supplier of reinforced concrete and magnetite ballast weights for front hydraulic systems.
Description
Years of development
Designed after many discussions with farmers and trade organisations at home and abroad.
Developed and tested for all common tractor models and front hydraulic systems of category I and II.
The result is ballast weights that are interchangeable for all common tractor types.
Advantages of our reinforced concrete weights
Simple recording of weights
Universal applicability
Excellent design
Integrated shunting coupling
Significantly improved traction
Clear cost-benefit effect
Reinforced concrete
Weight category:
400 kg
600 kg
800 kg
1000 kg
1200 kg
Our reinforced concrete weights of the INNOVATION product range are available in weight classes from 400 kg to 1200 kg.
They are developed and tested for all known tractor models and Category II front hydraulic systems.
Magnetite
Weight category:
900 kg
1200 kg
1500 kg
1800 kg
The magnetite weights are available in weight ranges from 900 kg to 1800 kg.
They allow a smaller volume at a higher weight.
Customizing
Manufactured according to your wishes
At the customer's request, we can supply you with our ballast weights with your own company logo at no extra charge
You can also choose an individual colour at no extra charge, such as John Deere Green
Free delivery within Germany from an acceptance of at least 10 weights
Technical specifications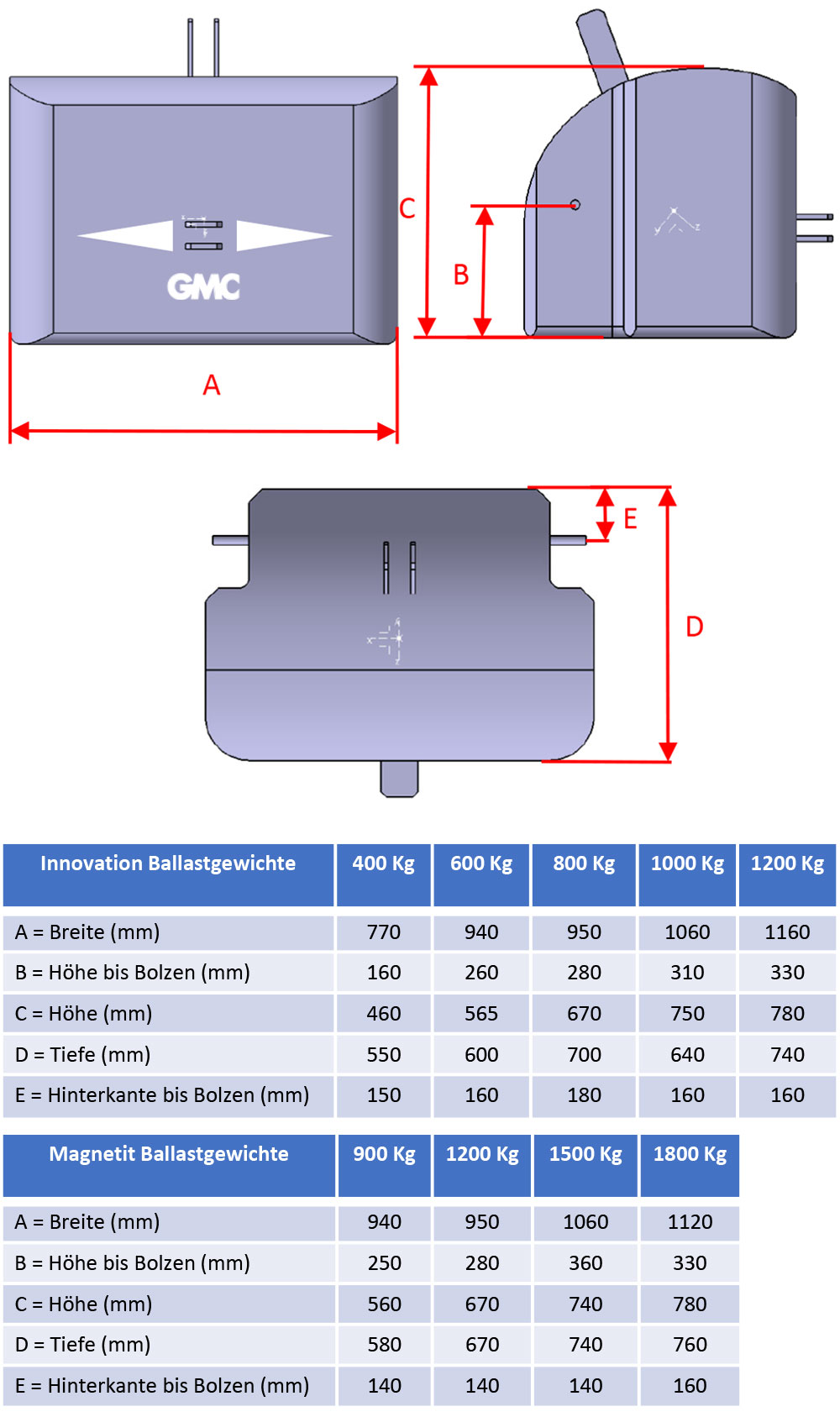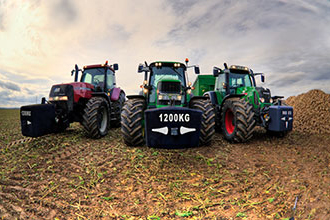 Tractors with front weights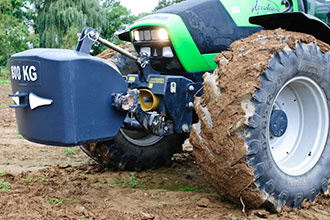 Tractor with 800 kg ballast weight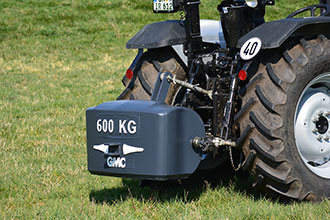 Tractor with 600 kg front weight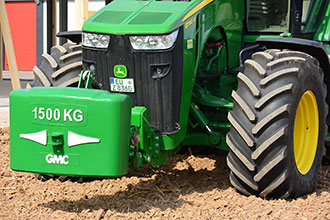 Tractor with 1500 kg ballast weight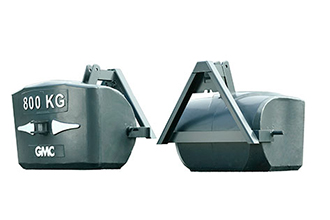 Ballast weights with triangle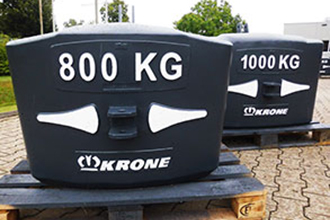 Ballast weights with customer logo
Products
Document download
Here you can download our brochure and documents for processing your orders and complaints, or browse through our brochure.