From maritime shipping to agricultural machinery
We supply customers from a wide range of industries worldwide:
Seagoing vessels
Power generation
Irrigation systems
Mining equipment
Construction machinery
Commercial vehicles
Agricultural machinery
Our service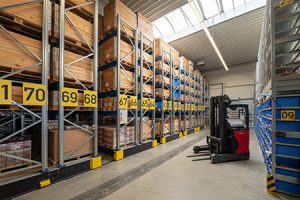 To support our customers worldwide, we have access to a trained service team and maintain an extensive spare parts warehouse with over 20,000 items in Wesseling near Cologne. Continuous product and market monitoring ensures that the range is expanded in line with technological developments. When procuring and manufacturing parts, we attach great importance to the highest quality, which is clearly reflected in lower maintenance costs for you and thereby contributes to customer satisfaction. Our goal is not only to meet our customers' requirements, but to always exceed them.
Our understanding of quality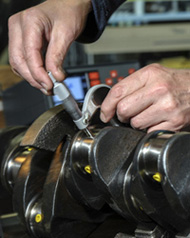 Scope of services, price, meeting deadlines – with our products and services we not only want to meet the customer's expectations, we want to exceed them. In addition to supervisors, every single employee in our company is responsible for quality. Our many years of experience and our proven quality management system guarantee a consistently high level of quality, reliability and function of our products and services. Our primary goal is to identify and eliminate potential errors at an early stage, even before errors occur at all.
Certificate Known Consignor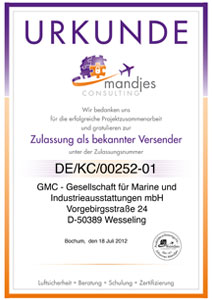 Since 2012, we have been certified as a "known consignor" by the German Federal Aviation Authority (LBA). This status entitles us to load directly onto the aircraft without additional checks. This means that the goods reach the customer more quickly.
Certificate ISO 9001:2015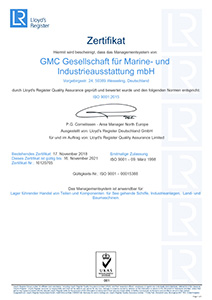 The certificate according to the "Lloyd's Register Quality Assurance" confirms the high quality standard of our services and has constantly for 25 years. In addition, we have a large pool of modern measuring equipment to always ensure good product quality.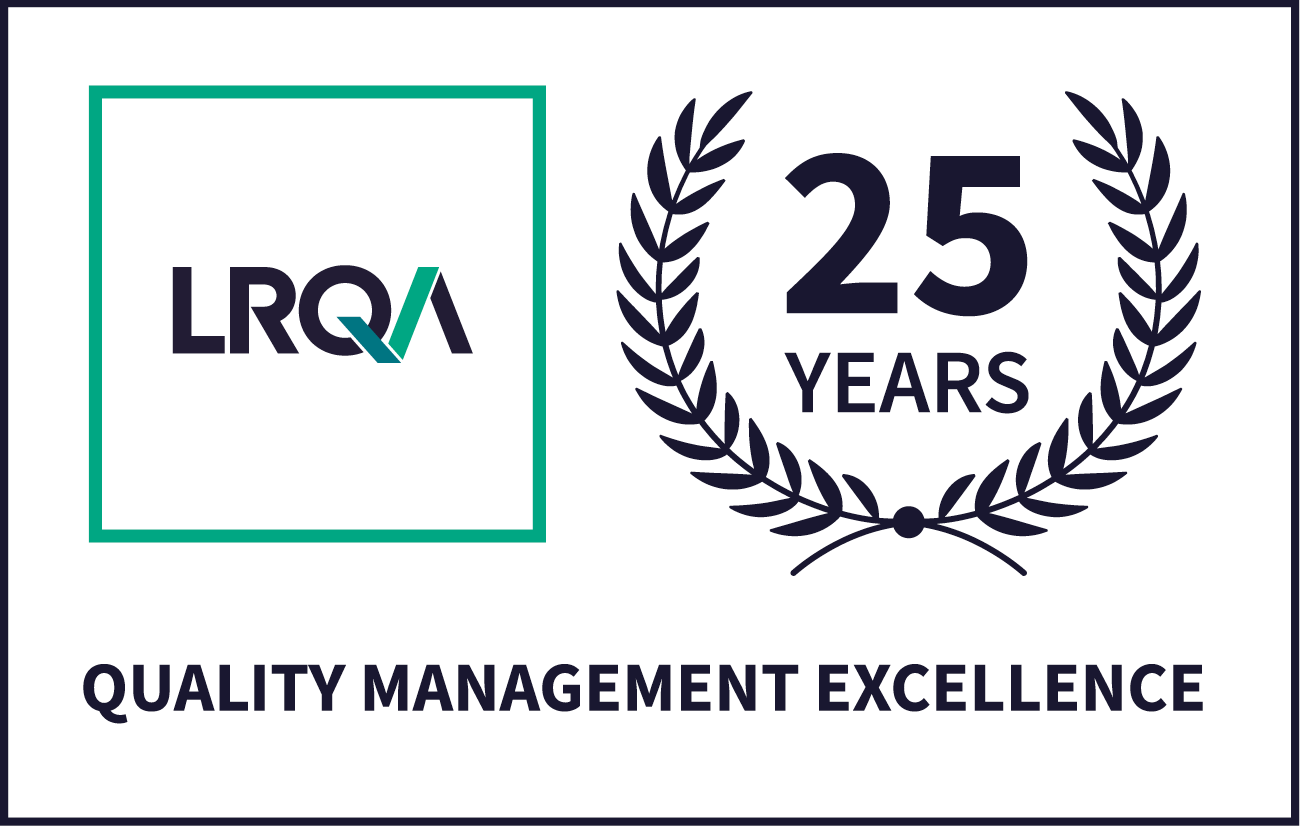 About the GMC
Best products and in-house quality management
We ensure the product quality that we supply to our customers through our in-house quality management. Our high quality standard is also confirmed by certification in accordance with DIN EN ISO 9001:2015. For us, value begins with the procurement and manufacture of product parts. For this purpose, we have long-standing, good contacts to the supplier industry and to licence manufacturers of spare parts. In addition, our trained service team ensures that our product range is always expanded in line with technological developments through continuous product and market monitoring.
Same-day order processing and direct shipping
Thanks to our high stock levels and short distances, we can keep our promise to our customers: 98 percent of the articles can be shipped directly on the day of the order.
To ensure that the goods reach our customers quickly, we have been certified as a "known consignor" by the German Federal Aviation Authority (LBA) since 2012. The advantage: This entitles us to send secure air freight with direct loading onto the aircraft, without additional checks. In the interest of our customers, we save valuable time until the goods are received.
Document download
Here you can download our brochure and documents for processing your orders and complaints, or browse through our brochure.